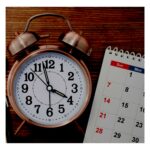 Job Description
Timecard Specialist – Urgent Hiring!
Work From Home

Able to start in 2weeks or as soon as possible!
We're searching for an exceptional and enthusiastic Timecard Specialist to join our team to work the U.S. day shift, who's proficient and experienced in the payroll and/or time and attendance roles.
The timecard specialist is responsible for managing the time entry review and approval process for the client clinicians. Clinicians submit paper timecards or timekeeping system images through our client mobile app. All timecards must be reviewed for accuracy and approved before payroll processing. This role will also provide support to clinicians when timecard processing errors occur.
Essential Functions
Reasonable accommodations may be made to enable individuals with disabilities to perform these essential functions.
Understands the Standard Timecard Approval Criteria and process and can approve the timecards submitted in Pending Approval.

Use the client InstaStaff system to navigate to the various tabs to review the clinician's profile and assignment details to gather all information prior to approving the timecard

Understand the various timecard statuses and when to reject, place in admin review or decline a timecard

Understand the various federal and state laws regarding overtime and meal and rest periods

Understand the client mobile app and the time entry requirements

Understand the InstaStaff memos and when to use them accordingly.

Communicate issues/errors with timecard submissions and know when to escalate or ask for further clarification. Asks questions before approving

Relate and compare data from different sources. Look for patterns and do further research to ensure a timecard is approvable

Can detect issues outside of the normal parameters or if something seems odd or looks suspicious and requires more research or escalation

Judgment and decision-making – demonstrates consistent logic, rationality, and objectivity in decision making

Ability to adapt to changes quickly and efficiently

Knows how to reference a clinician profile for credentials, pay rate, and facility, and how to redirect if the answer is not there or ask for assistance in finding it.
Competencies
● Organized
● Attention to detail
● Strong analytical skills
● Strong technical skillset
● Effective communicator
● Ability to work in a fast-paced environment
Other duties
Please note that this job description is not designed to cover or contain a comprehensive listing of activities, duties, or responsibilities that are required of the employee for this job. Duties, responsibilities, and activities may change at any time, with or without notice.
Qualifications:
Bachelor's degree, Accounting, or a related field

2-3 years experience in payroll and/or time and attendance role
Required Attributes:
Self-motivated and self-managing, with strong time management and organizational skills

Ability to thrive in a fully remote organization

Positive and solution-oriented mindset

Strong analytical and problem-solving skills

High aptitude to learn new tools and technologies
What's in store for you:
Full-time position with an established BPO company

Industry-verified, competitive compensation and benefits package

Night Differential 10%

HMO Medical Plan 200K MBL | Maxicare

SL & VL Credits with SL Conversion

Company-Issued Equipment/Laptop

Permanent Work From Home setup
Schedule Requirements:
Arizona Day Shift (Manila Night Shift)
If this sounds like you, and you're ready to start immediately to join our team, then apply now!