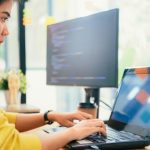 Technical Writer – Permanent Work from Home!
Job Description
Over the past few years, the world has witnessed the importance of supply chains in producing and transporting goods for consumer and business use. Technology is an essential part of that equation. As amazing as innovative technology is, it all depends on people to make it work and keep it running.
Our team develops, sells, and supports enterprise software that helps ensure the continued operation of the supply chain.
Job Summary
The role of the Technical Writer is company and client-focused as part of the Client Engagement organization to produce high-quality documentation that contributes to the overall success of our products. 
The technical writer will work collaboratively with developers, quality associates, product manager, and usability experts to make Datex products easier to use.
The Technical Writer will report to the Director of Training and Compliance and will actively participate in recurring meetings with the team.
Role and Job Responsibilities:
Working with internal teams and departments to obtain an in-depth understanding of the products and the documentation requirements

Designing and developing supporting documentation for products

Writing easy-to-understand online help and other appropriate documentation

Creating tutorials to help end-users use the applications

Producing high-quality documentation that meets applicable standards and is appropriate for its intended audience

Analyzing existing and potential content, focusing on reuse and single-sourcing opportunities

Identifying and using screenshots, drawings, diagrams, and charts to increase user understanding

Periodically reviewing all documentation for timeliness, accuracy, and usefulness; making corrections and updates as needed

Managing the document review and approval process

Creating and editing video content to be embedded into the application documentation
Requirements
Skills and Qualifications:
Expert at writing for both technical and non-technical audiences

Ability to quickly grasp complex technical concepts and make them easily understandable in text and pictures

Proficient in MS Office applications

Experience with graphic design principles and applications e.g. Adobe Creative Suite, MS Visio, Draw.io

Experience with cloud-based task management applications, e.g. Azure DevOps Boards, Atlassian Jira

Familiarity with authoring and publishing software, e.g. Madcap Flare, Adobe Framemaker, Robohelp

Ability to create and edit video content using video editing software, e.g. Techsmith Suite, Adobe Premier

Ability to exercise independent judgment and act on it

Excellent analytical and creative problem-solving skills

Excellent listening, interpersonal, written, and oral communication skills

Logical and efficient, with keen attention to detail

Highly self-motivated and directed

Ability to effectively prioritize and execute tasks while under pressure

Experience working in a team-oriented, collaborative, fast-paced environment
Soft Skills
Solid work ethic geared towards proving high-quality service to clients

People-oriented: enjoys interacting with people and working on group projects.

Detail-oriented: would rather focus on the details of work than the bigger picture.

Achievement-oriented: enjoys taking on challenges, even in the face of possible failure.

Autonomous/Independent: enjoys working with minimal direction.

Skilled at prioritizing and organizing work
Work Experience and Education Requirements
Associate's degree or higher in a related field and/or 2-4 years experience working in a similar or related field.

Certified in or working toward one of the following certifications offered by the Society for Technical Communication, or equivalent certifications.

Certified Professional Technical Communicator – Foundation or Practitioner
What's in store for you:
Full-time position

Direct Hire

Permanent Work From Home

Industry-verified, competitive compensation and benefits package

HMO Medical Plan Maxicare Gold 200K MBL

SL & VL Credits with SL Conversion

Company-Issued Equipment/Laptop

Signing Bonus

6th Months Bonus

12th Months Bonus

5K Monthly perfect attendance
If this sounds like you, then apply now for this fantastic work-from-home opportunity and join one of the Philippines' leading IT teams.