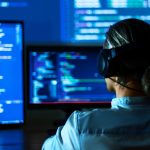 Website Hammerulo Data Corporation
Technical Configuration Associate
Technical Configuration Associate
(Windows Workflow Foundation /SQL /SSIS/SSRS )

Essential Skills
SQL
SSRS
SSIS
Windows Workflow Foundation
Are you ready to join one of the fastest-growing established IT services companies in the Philippines? We're searching for an enthusiastic and skilled Technical Configuration Associate for a warehouse management system for our U.S.-based client.
This role employs technical associate skills in support of existing clients. As part of a Customer Success Management Team, the Technical Configuration Associate will provide various applications and technical services required in the day-to-day operational support for clients' customers.
They will be responsible for Configuration, Workflows, Reporting, EDI, and API deliverables related to technical issues and/or enhancement requests. They are expected to forge a strong bond with the client(s) and their fellow team members.
Role and Responsibilities

Client Responsibilities
Build a strong relationship with the client(s)

Clearly communicate with clients, solicit feedback, and provide periodic status updates

Support product upgrades

Provide training on new functionality when requested by the client

Provide training on new functionality after an upgrade to ensure the client(s) has full knowledge of new functionality added since their last production release and how to use the new functionality to full advantage for their business. This training should include all additional features in the software and not concentrate on what the client(s) requested themselves.

Technical Responsibilities
Using technical skills, develop requested functionality for existing clients to increase their usage of Datex WMS software

For Core Development requests, work closely with the Technical Configuration Manager and Customer Success Managers to facilitate priority and execution timelines

Create and maintain SSRS Reports, EDI Configurations, APIs, and Workflows

Maintaining artifacts in DevOps and tracking time within AutoTask

Participating in the design of solutions to existing client requirements

Willing and able to train others to enhance team member's technical skills

Willing and able to train clients to increase technical self-sufficiency
Preferred Skills
Experience in Implementation and support activities

Client-focused, ability to build strong relationships with the client

Work directly with the client and Client Delivery Teams to ensure progress on their deliverable
Must have a working knowledge of:
SQL

SSRS

SSIS

Windows Workflow Foundation

APIs

XML (JSON)

Microsoft Office

Technical Documentation
Qualifications
Associate or Undergraduate Degree in a relevant subject, and/or Technical training or minimum of 5 years of relevant experience

Minimum of 5 years experience in client implementations and or continuous configuration and support

Ability to build and maintain collaborative relationships with team members and clients

Good communication skills – ability to communicate clearly and concisely in both verbal and written mediums

Ability to organize own work based on the priorities established
What's in store for you:
Full-time position

Direct Hire

Permanent Work From Home

Industry-verified, competitive compensation and benefits package

HMO Medical Plan Maxicare Gold 200K MBL

SL & VL Credits with SL Conversion

Company-Issued Equipment/Laptop

Signing Bonus
If this sounds like you, then apply now for this fantastic work-from-home opportunity and join one of the Philippines' leading IT teams.