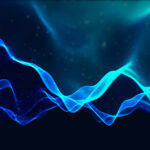 Permanent Work from Home
Are you ready to join one of the fastest-growing established IT Services companies in the Philippines?
We're searching for an exceptional and enthusiastic Senior SQL Developer to join our team to work the U.S. day shift, who's proficient and experienced in the following:
Essential Skills
Extensive Experience in SSRS, SSIS, SQL
Years of Experience: 5 years
Client-Facing Role; English proficiency is required
Additional Preferred Requirements:
Advanced working knowledge in SQL is preferred
In this position, you will:
Supporting and assisting in the implementation of new and existing SQL systems, data conversions and migrations, stored procedure review, deployment, and monitoring of the system. This includes maintaining legacy system databases and assisting in the migration to new systems.
Work with clients to optimize database performance. This includes day-to-day administration, performance tuning, and maintenance.
Review and monitor maintenance plans, and ensure 100% of databases are running.
Responsibilities
Ensure system availability and recovery
Execute performance tuning, backup, and restoration of databases
Maintain all databases including Development, QA, Training, and Production environments
Work with business users, developers, and infrastructure teams to ensure quality products
Responsible for documenting all database maintenance procedures, data standards, procedures, and definitions for the data dictionary.
Keep SQL servers up to date with necessary patches
Provide daily management of Microsoft SQL Server infrastructure and assure service availability
Other duties may be performed as the need arises.
Skills and Qualifications
Bachelor's Degree in computer science or equivalent education, training, and work-related experience
5+ years of experience in database administration of SQL Server database environments.
Knowledge of Microsoft SQL Server 2014/2016
Experience with SSRS, SSIS or SSAS
Thorough understanding of Relational Databases, T-SQL Scripting, Database Normalization best practices, database technologies and concepts
Experience with Performance Tuning and Query Optimization
Proficient with SQL Development – ability to write and troubleshoot SQL Code and design (stored procs, functions, tables, views, triggers, indexes, constraints)
Experience troubleshooting and resolving database integrity and performance issues
Database Design in a Software Development Environment as a contributor
Experience with SQL Server Transactional Replication; troubleshooting
Required Attributes:
Self-motivated and self-managing, with strong time management and organizational skills
Ability to thrive in a fully remote organization
Positive and solution-oriented mindset
Strong analytical and problem-solving skills
High aptitude to learn new tools and technologies
Communication skills in—English- is a must.
What's in store for you:
Full-time position
Direct Hire
Permanent Work From Home
Industry verified, competitive compensation and benefits package
HMO Medical Plan Maxicare Gold 200K MBL
SL & VL Credits with SL Conversion
Company-Issued Equipment/Laptop
Night Differential 10%
Signing Bonus
5K Perfect Attendance Bonus
6th and 12th Month Bonus
13th Month
Work Schedule:
U.S. EST Day Shift (Manila Night Shift)
If this sounds like you, then apply now for this fantastic work-from-home opportunity and join one of the Philippines' leading IT teams.