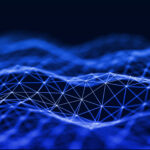 Website Hammerulo Data Corporation
Sr. Database Administrator - MSQL | SQL Server | SSIS | SSRS
Sr. Database Administrator – MSQL | SQL Server | SSIS | SSRS
Permanent Work From Home!
Are you ready to join one of the fastest-growing established IT Services companies in the Philippines? We're searching for an enthusiastic and skilled Sr. Database Administrator to join our team to work the U.S. day shift, who's proficient and experienced in the following:
Essential Skills:
Extensive Experience in SSRS, SSIS, SQL
Years of Experience: 5 years
Client-Facing Role; English proficiency is required
The candidate will be expected to interact with the client, troubleshoot issues with the system and database, identify and resolve complex problems, create documentation, and provide solutions to the client.
Essential Requirements:
Experience developing for or supporting Microsoft's SQL ServerBusiness Intelligence (BI) stack
Experience developing for SQL Server Integration Services (SSIS)
Experience developing for SQL Server Reporting Services (SSRS)
Advanced Experience with SQL Server Database Administration; performance tuning
Experience with Networks, Web Page Administration, APIs, and EDI.
Additional Preferred Requirements:
Nice to Have: Access, VBA, PowerBI, Tableau
Responsibilities:
Supporting the warehouse management system and clients.
Troubleshooting day-to-day application and/or database-related issues.
Supporting enterprise software and databases in production environments.
Developing and supporting queries, functions, views, and stored procedures in (T-SQL) as well as (ETLs) utilizing SQL Server Integration Services (SSIS)
Supporting and troubleshooting advanced issues with SSRS (SQL Server Reporting Services) and SSIS (SQL Server Integration Services).
Qualifications:
Bachelor's degree, or higher in Computer Science, Engineering, or a related field.
Years of Experience: 5 years
Required Attributes:
Self-motivated and self-managing, with strong time management and organizational skills
Ability to thrive in a fully remote organization
Positive and solution-oriented mindset
Strong analytical and problem-solving skills
High aptitude to learn new tools and technologies
What's in store for you:
Full-time position with an established BPO company
Industry verified, competitive compensation and benefits package
Night Differential 10%
HMO Medical Plan 200K MBL | Maxicare
SL & VL Credits with SL Conversion
Company-Issued Equipment/Laptop
Permanent Work From Home setup
Signing Bonus
6th and 12th Month Bonus
5K Bonus for Monthly Perfect Attendance
Schedule Requirements:
U.S. EST Day Shift (Manila Night Shift)
If this sounds like you, and you're ready to start immediately to join our team, then apply now!