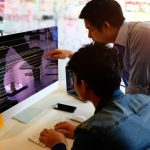 Parcel Specialist ( Data Entry with Logistic Background )
Job Description
Parcel Specialist ( Data Entry / Logistics )
Work From Home
Are you ready to join one of the fastest-growing established IT Services companies in the Philippines? We're searching for an enthusiastic and skilled Parcel Specialist.
Description:
Freight Claims Specialist
Responsible for the daily execution of filing, reconciliation, and closure of all freight claims toward judicious resolution through effective and timely communication with all relevant parties during a claim's lifecycle.

Handles freight claims disputes, investigation and settling claims in accordance with the carrier liability rules, regulations, and contracts via calls and emails.

Provide claim payment details to management.

Creates claims invoices in accordance with the client's specification

Coordinate with various departments on handling unique customer requirements involving insurance, shipping, and billing and liability issues

Produce claims reports as requested

Support leadership by identifying potential problems, working toward solutions, and accepting added duties and or responsibilities as needed.
Parcel Freight Specialist
Audit carrier freight bills.

Investigate and respond to billing issues/inquiries.

Identify, submit, track, and resolve audit issues by requesting and securing refunds for late, Saturday delivery/pickup, residential and address correction charges via email or thru calls

Downloads weekly invoices from different client codes

Review and answer correspondence related to potential audit findings, including carrier interface and day-to-day customer service.

Maintain weekly processing calendar and written instructions for assigned clients.

Provide backup support as designated by management.
Non-Parcel Freight Specialist
Enters charge level data and then performs basic audit functions utilizing custom-built rating engines to determine the billing accuracy of transportation invoices.

Audit support's main focus will be to support the account manager on day-to-day invoice audit-related processing.

Checking and identifying all inconsistencies with all the rates used for freight and accessorial

Preparing reports and communicating to clients/carriers about the disputes/audit findings and resolving them as soon as possible

Ensuring all the billings/invoices are 100% accurate
Job Requirements
Minimum 3 years of relevant working experience in logistics, freight, or transportation management.

Keen interest in logistics management work.

IT Proficiency in office applications such as Microsoft.

Excellent interpersonal, written, and verbal communication skills, and ability to work independently and closely with internal and external parties.

Those who can start soon would be an advantage.

Able to start as soon as possible.
Perks
Full-time position with a competitive package.

Permanent Work From Home

Direct Hiring

Company-issued Equipment/Laptop.

Medical coverage for employees. Maxicare 200K MBL

Complete Government Remittances

SL & VL credits with SL conversion.

Agile & fluid environment.

Night Differential 10%