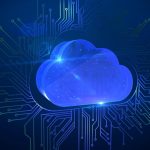 Permanent Work from Home
Mid – Senior Level
Essential Technical Experience:
3+ years' experience in MS Azure administration
6+ years' experience in System Administration
Are you ready to join one of the fastest-growing established IT Services companies in the Philippines?
We're searching for an enthusiastic and skilled Microsoft Azure Cloud Administrator who will take responsibility for the setup, implementation, and performance monitoring of cloud migration programs.
General Responsibilities:
Responsibilities include setup and deployment of custom-developed applications and continuously monitoring their health. They need to forecast and manage the demand for the apps hosted on the Azure platform and ensure data and access are secured and backed up.
Responsibilities also include providing technical expertise in deploying applications on Microsoft Azure. The Azure Administrator must be able to drive solutions, create documentation, and describe technical solutions.
Essential Duties and Responsibilities
Implement, monitor, and maintain various Microsoft Azure solutions, Azure SaaS Cloud Services, and resources.
Experience must include the following:
Azure Application Services
Azure access control
Azure Cost Management
Azure Performance Management.
Azure Application Gateways
Azure Backup
Azure virtual networks
Azure Storage
Azure SQL
Disaster Recovery
Azure Tenant Build Out
Comprehensive knowledge of Azure Active Directory.
2. Deploy and maintain PaaS & SaaS enterprise applications for environments hosted on cloud infrastructure.
3. Understanding of Azure resources and services such as containers, virtual machines, storage, firewalls, network security groups, web application firewalls, vnets, log analytics, sentinel, alerting, metrics, Data Factory, Databricks, Data Catalog, Web Apps, Functions, Application Service Environments, Key Vaults.
4. Manage cloud environments in line with security guidelines, scaling, and capacity requirements and develop a library of scripts to automate support processes and cloud environments.
5. Aid Developers with implementing automation scripts that follow the company standards. Partner with solution architects to fully understand product requirements and configure the Azure environments to meet those requirements.
6. Ensure that solutions exhibit high levels of performance, security, scalability, maintainability, appropriate reusability, and reliability upon deployment. Troubleshoot and resolve Azure environment performance issues, connectivity issues, and security issues.
7. Manage Azure AD infrastructure and collaborate with various teams to ensure it integrates seamlessly with all components including network, security, messaging, and remote access.
8. Identify and generate solutions to current problems in the organization. Research, adapt, and relate new technologies to solve issues that arise while adhering to company security and standards.
9. Knowledge of networking infrastructure (LAN, WAN, VPN) and protocols (TCP/IP) and cryptographic protocols. Assist with backup and restoration of files, databases, and virtual machines.
10. High standards of accountability, customer focus, and quality are vital to the success of this position. Must be willing to share knowledge with other department members throughout the organization.
Essential Technical Experience and Education
Technical
3+ years experience in MS Azure administration
6+ years experience in System Administration
Certificates
Microsoft Certified Azure Administrator Associate preferred
MCSE (Cloud Platform and Infrastructure) preferred
MCSD (Azure Solutions Architect) preferred
Required Personal Skills:
The ability to multi-task and work across a range of projects and issues with various timelines and priorities.
Excellent verbal and written communication skills.
Very detail-oriented in planning, implementation, documentation, and follow-up
The ability to work completely independently or with a team
Team player attitude with experience working in a collaborative environment.
Perks!!!!!!:
Full-Time with competitive Package
Direct Hiring
Permanent Work From Home
Company-issued Equipment/Laptop.
Medical coverage for employees. Maxicare 200K MBL
Complete Government Remittances
SL & VL credits with SL conversion.
Signing Bonus
Night Differential 10%
Excellent work-life balance
5K Monthly Perfect Attendance
6th Month and 12th Month Bonus
13th Month Bonus
Schedule Requirements:
U.S. EST Day Shift(Manila Night Shift)
Schedule Requirements:
If this sounds like you, and you're ready to start immediately to join our team, then apply now!