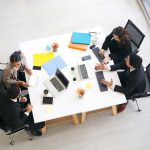 Website Hammerulo Data Corporation
Digital Marketing Specialist - Work from Home
Digital Marketing Specialist ( MID Level )
Work From Home | Hybrid
Work Schedule: Midshift 12-9pm
Are you ready to join one of the fastest-growing established IT Services companies in the Philippines?
About Us
Stripe Theory is a digital marketing agency made up of data-driven marketers, communication professionals, and analysts. We call ourselves interpreters of data because that's just what we do — use data to inform and fuel strategies across PR, marketing, and digital.
They are an acquisition of ACC – Acceleration Community of Companies. ACC is an integrated team of cutting-edge media, marketing, and communications companies, offering best-in-class marketing solutions where strategy, technology and creativity converge.
We are looking for a Digital Marketing Specialist who has a passion for all things marketing, is a great writer and a curious researcher, and can uncover — and simplify — actionable insights for internal team collaboration. As part of our team, you'll be involved in a variety of client projects and work in a fast-paced, collaborative agency environment where no day is the same.
Responsibilities / Skills
Marketing report and audit writing that is clear, insightful and actionable for various internal account and new business teams.

Supporting teams in implementing and tracking paid media and SEO performance for clients.

Researching, trendspotting, and media monitoring for various clients across different industries.

Identifying trends, conclusions, and strategic insights based on findings in the marketing data.

Performing ROI analysis to evaluate the efficiency and effectiveness of different channels, ad formats, and campaigns.

Staying up-to-date on industry news and trends, and sharing these with the team

Occasionally pulling data from a variety of platforms (social media, email, website analytics, CRM programs, e-commerce, and more) for reports.

Occasionally using our business intelligence tool, Tableau, to maintain data visualizations for reports.
Requirements
Bachelor's degree in Advertising, Marketing, or equivalent

2-3 years of experience in marketing or a similar role

1+ years of experience in writing marketing data insights and creating reports

Proficient in Excel, Google Sheets, or equivalent

Intermediate understanding of social media platforms (Facebook, Twitter, LinkedIn, Instagram, YouTube) as well as other digital channels (website, email, organic search, digital advertising)

Experience in building tables, visualizations, and dashboards with a BI tool such as Tableau, Domo, or similar is preferred

Strong analytical and critical thinking skills paired with great attention to detail

Eager to learn new tools and technologies

Strong curiosity for trendspotting across a variety of industries

Demonstrated ability to multi-task, prioritize, and manage deadlines
Required Attributes:
Self-motivated and self-managing, with strong time management and organizational skills

Ability to thrive in a fully remote organization

Positive and solution-oriented mindset

Strong analytical and problem-solving skills

High aptitude to learn new tools and technologies

Communication skills in—English- is a must.
What's in store for you:
Full-time position with an established BPO company

Work From Home setup | Hybrid

Industry-verified, competitive compensation and benefits package

HMO Medical Plan

SL & VL Credits with SL Conversion

Company-Issued Equipment/Laptop
If this sounds like you, then apply now for this fantastic work-from-home opportunity and join one of the Philippines' leading IT teams.
Additional Information
1-4 Years Experienced as an Employee
Bachelor's/College Degree

Years of Experience – 3 years

Job Type – Full-Time